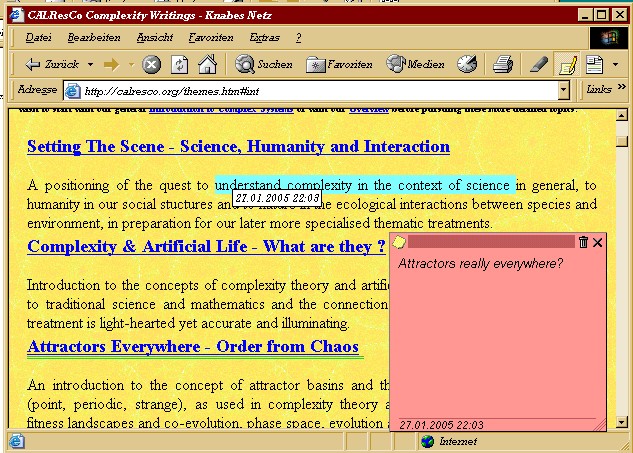 Annotation: Pink note associated w. text underlined in green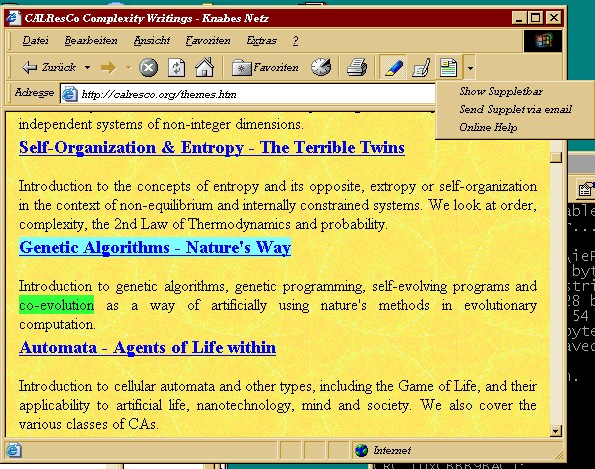 Metadata can be sent to friends via mail; two marker colors.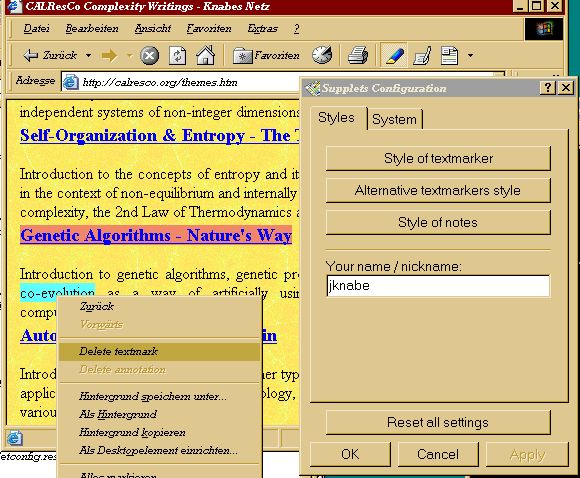 Removal via context menu, styles can be changed of course.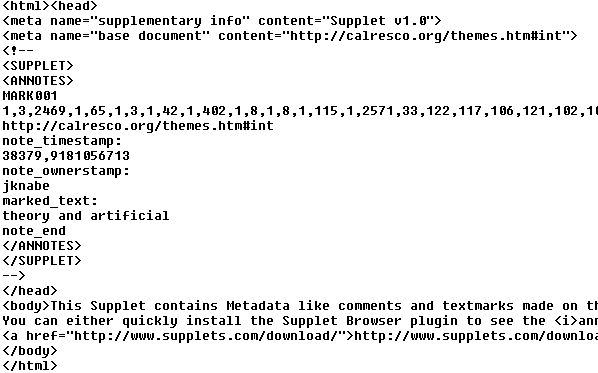 Metadata file: Valid HTML even without the plugin, if sent to a friend shows the invitation to download the plugin in order to see the annotations or view the page plain.